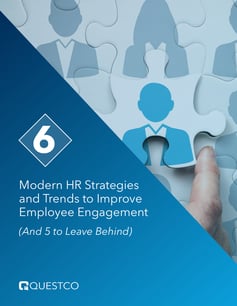 6 Modern HR Strategies and Trends to Improve Employee Engagement (And 5 to Leave Behind)
According to a Gallup Workplace Survey, only 15 percent of employees worldwide are engaged in their current workplace.
What's more, 51 percent of those employees are actively looking for a new job.
Engagement is obviously a common workplace problem that causes low production from unhappy employees and high rates of turnover.
The good news: Engaging your employees in meaningful ways is not an impossible dream.
Complete this form today for a complimentary copy of our ebook, and find out how!